CULTURE SHOCK
WHOLESALE INFORMATION
Thank you for stopping in!!
To start selling Culture Shock's Candles in your store
All you need is:
a copy of your 2000 tax certificate
and
a 50.00 minimum order
wholesale pricing:
you pay 70% retail price
Here's how it works!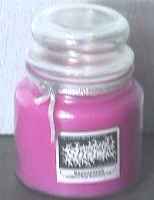 our 16 oz (medium jar)
7.00 each (retail 10.00)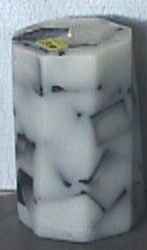 octagon chunk
9.10 each (retail 13.00)
Votives .53 each!
Retail price .75
please note!!!
The retail prices listed are MY retail prices, that does not mean that you have to charge the same prices that I do!
I have customers who sell the candles for 20%-30% more than I do--RETAIL!
Votives will easily sell for 1.00-1.25 each
Sixteen Oz Jars for 13.00
Chunks for 15.00
And so on!!!
I simply try to provide the absolute best minimum pricing, to both my wholesalers and my retail customers. You are free to match my retail prices, or do your own.
All candles come with the Culture Shock Logo, unless requested to be taken off.
here is a sample wholesale order:
10 Culture Shock Scents
20 10 oz jars-112.00
20 16 oz jars-140.00
5 26 oz jars-52.5
50 votives-26.5
10 asst. molded candles-70.00
10 bath gels-42.00
10 body lotions-42.00
5 dozen floating candles-10.80
Total Wholesale Cost=495.80
Total Retail=644.54+
BUT WAIT!!!
Take 10% off any order over 150.00!!
Take 20% off any order over 400.00!!
SO...
Total Wholesale Cost=396.64!!!
Total Retail=644.54+!!!
And that gives you a complete candle line!
Click here to Order Now!
Back to the Store