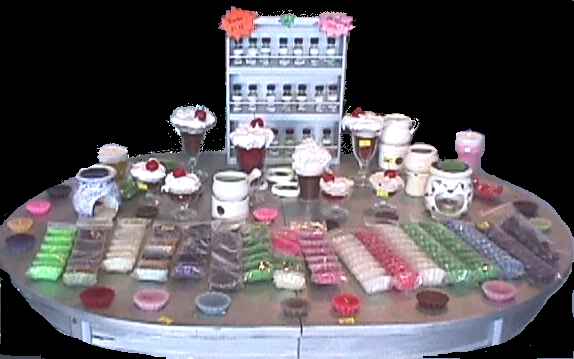 Click here for list of Candle Scents
SUNDAE CANDLES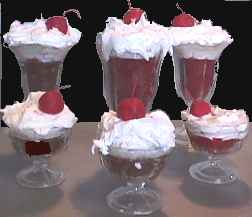 These vary in price (5.00-8.00)
Strong Scented Candles that looks good enough to EAT!!
FLOATING CANDLES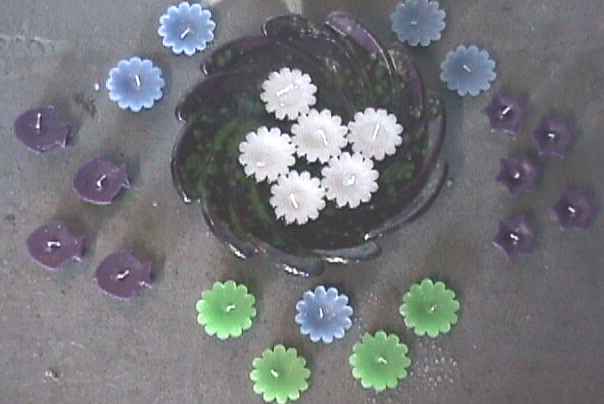 The floaters in the center of the bowl and the stars are .25 each (3.00 a dozen).
We are no longer able to do the fish :(
But, we have a flower floater that is twice as large as the ones in the pic. They are .50 each.
More floater molds coming soon!!!
These beautiful candles look great in any bowl or vase of water that you put them in. We can create them for you in any of our 50 scents! Great for weddings and parties.
we also carry scented oils and tart/oil burners.
please call for prices and availability.
BACK TO HOME PAGE