CULTURE SHOCK
*MOLDED CANDLES*
Our molded candles are really a treat for the eyes (and the nose!) Pick any of our unique molds, add in your favorite scent and color--and voila!!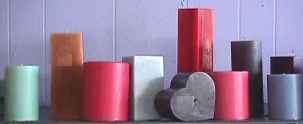 Here is a preview of some of our molds! Prices vary by shape and size (see next page)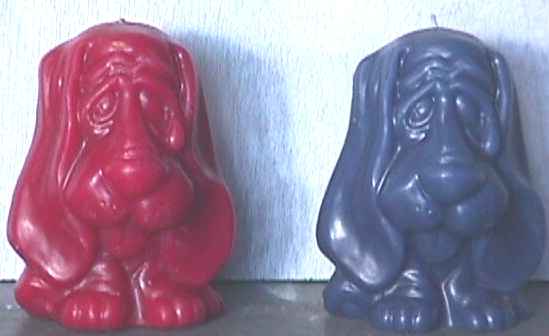 These dogs are so sweet! Notice the tear! 9.00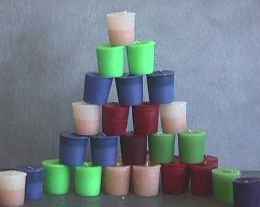 Votives! .75 ea

Tiki Tom!!! 10.00
Click here for more molded candles
Back to the Store
.